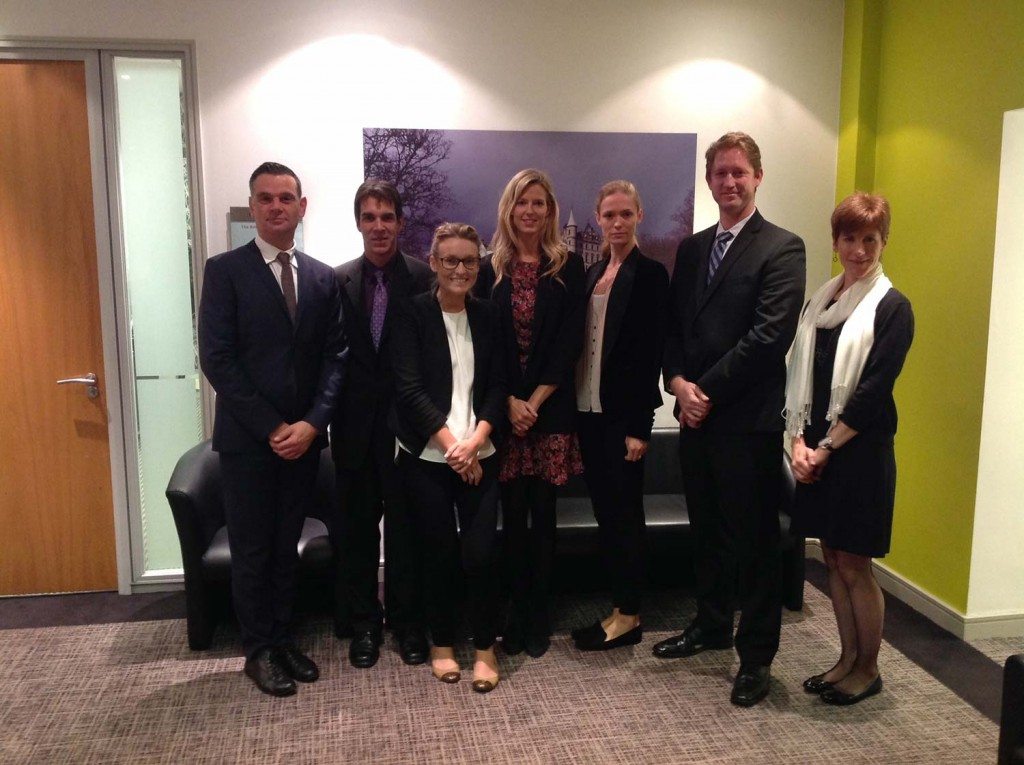 ANTICIPATE what the guest will need before they ask for it.
A butler has an eye for details, attention detail and would never be happy with anything unless it is absolutely PERFECT, each and every time. CONSISTENCY!
Butlers, are also given the freedom to make sure that they are able to deliver excellence service every time, by being able to go that EXTRA MILE without having to ask if it can be done. It should be done!
DISCIPLINE is also a very big part in running a household/hotel. People have to be disciplined straight away to learn and to set an example, but also should be praised equally for a job well done.
If we can get all our staff to understand these fundamentals of butler service, I think we will be well on our way to creating one of the best luxury hotel companies in the world.
The teachers themselves, were true professionals and gentlemen. You could tell they love what they do.

Thank you to you and Gary for you time, energy and passion last week.
I thought the most important components of the class were the ones which make the greatest initial impact on our guests.  We all know how to be personable but proper body posture, body language, grooming, telephone manners, facial expressions, anticipation and quiet graciousness make immediate first impressions.  Mastering them conveys elegance and luxury.  British Butler School reinforced and heightened my awareness of these and many more topics.
The course was inspiring, as much for the topics covered as for the discussions and brainstorming which arose from them. Gary & Nick were great, I believe they learned as much from us as we did from them, participating in our ideas and offering suggestions as to how we could implement butler service in a hotel.
During the course we kept coming back to the importance of presentation & verbiage. With the correct language and approach even the most unpleasant situation may be resolved effectively, the most mundane task completed gracefully.
It's now my understanding that the purpose of this training was not to create a Butler position, but to train & coach our staff & Management to act as Butlers do, offering the services presented below and improving our appearance, verbal skills and mind set to elevate our standards to a more traditional European clientele. Some of our Guests appreciate the friendly, approachable staff as they are, but some require an elevated level of service, respectful, traditional, elegant, polite.
Initially, when we were sent to British Butler School I assumed that it would be for the purpose of creating butler positions in our properties.  However, I found the knowledge learned at British Butler School to be applicable for all employees in refining our service standards.
Being able to attend with co-workers and counter parts from other properties was wonderful in that we were enthusiastic to learn from both the school and from each other.  We could immediately share our thoughts on how we planned to implement our newly gained knowledge.
As well as learning specific tasks and jobs in the week that a butler may be requested to complete, I believe one of the most important aspects of being a butler is how these tasks are completed and in which manner.
As we are all aware, we are all used to running around like crazies in our specific hotels when a job needs to be completed, yesterday. But a butler will SLOW down and there is a calmness about them that adds a certain GRACE and ELEGANCE to everything they do. IT IS THEATRE!
Mannerisms and the language that a butler uses are all part of the experience, and ELEVATE SERVICE to the next level.