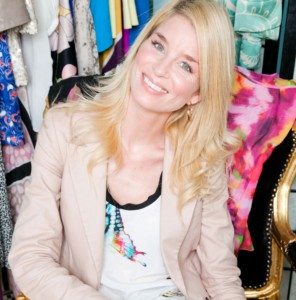 Bianca Faber entered the cut-throat London fashion industry by joining luxury e-retailer and global fashion phenomenon, Net-A-Porter.com.
There she worked her way up the ranks as one of their personal shoppers and stylists. When it came time to make a change, a new opportunity at high-end handbag and luggage brand, Radley presented itself, where Bianca managed both the visual merchandising and customer care for their newly launched online store, before later becoming the other half of Miss Dress.
It is this unique collaboration of skills that sets us apart from our competitors and has made us one of the top personal styling businesses in London.
I get to spend time with amazing women and help them to look and feel incredible, regardless of their size, shape, age or budget. There's nothing I love more than that moment in a fitting room when my previously self-conscious client, stands a little taller, looks a little prouder and smiles a lot wider. It's like witnessing a light-bulb moment and boy does it make my job worthwhile!