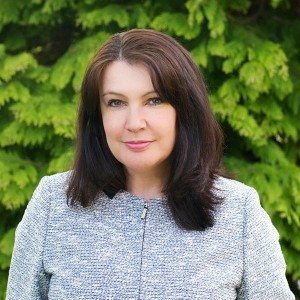 Caroline trained at the University of Kent and then at the prestigious Guildhall School of Music and Drama in London, where she completed a Licentiate Diploma in the Teaching of Speech and Drama.
She worked professionally in theatre in England for several years before becoming a Voice Coach, specialising in Clarity, Diction and Confident Speech.
Caroline has worked in schools and colleges as well as offering training workshops to business clients including British Telecom, Sutton McGrath Chartered Accountants and Sheffield Theatres.  Each workshop is created to the specific needs of the client concerned and she was invited to be on the board of the London Academy of Music and Dramatic Art several years ago in recognition of her work in maintaining quality and standards within the LAMDA examination system.
Caroline has been a regular guest on local radio, commenting on dialects within the workplace and the role of clear speech in everyday life.  She can teach all levels of the Spoken English examination curriculum (Trinity and LAMDA boards) as well as The Speaking of Verse and Prose (for Received Pronunciation).
Caroline has a passion for British Theatre and regularly attends specialist classes at the Royal Shakespeare Company in Stratford upon Avon.