In the highly competitive restaurant market, with a wide selection of restaurants all vying for discerning customers, it is essential to maintain and grow your customer base. Being renowned for your ability for consistent good service and wonderful food are key to your ongoing success.
For this very reason, we at the British Butler Institute have developed a Service Essentials Training Program specifically developed for the restaurant market, no matter how large or small your operation.
Our classes assist our delegates to understand all aspects of Front of House service excellence, designed to ensure client optimum satisfaction.
The British Butler Training experts guarantee to take your staff's front of house service skills to the next level, ensuring invaluable repeat and referral business for your restaurant.
The Curriculum
Our Curriculum covers a broad spectrum of disciplines – therefore training programmes are bespoke to our customers' specific requirements and ethos.
Curriculum subjects available (but not limited to):
7 Star client care
Preparation essentials
Personal presentation and polished language skills
Cross communication with all departments
Anticipation excellence
Polished movements and deportment
Table planning, setting and seating. Understanding formal and informal rules
Meet and greet
Correct service protocol
Correct seating skills
Eye for detail
Drink presentation and service
Menu knowledge
Up sell with Finesse and Savoir Faire
Dealing with difficult clients
Dealing diplomatically with drunk clients
Ensuring guests are relaxed
Dining and Social etiquette
Bill presentation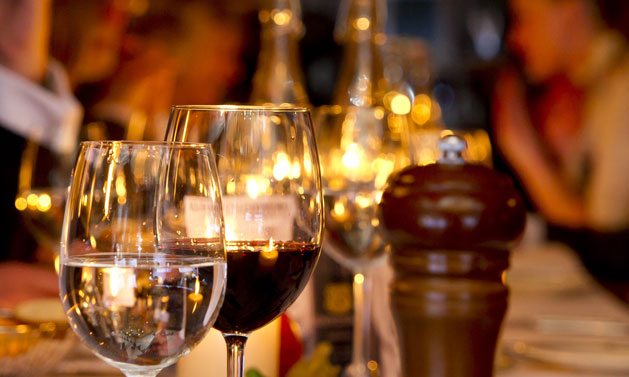 Course Design:
Working with your team, we will create a bespoke course that meets your restaurants specific requirements. The British Butler Institute will then select our training team, which best delivers on these identified training needs and dependent on the number of delegates your company decides to train.
Documentation:
At the end of the training, your restaurant will be presented with a Bespoke Hospitality Pack, compiled with all the specific training material designed for your restaurant's identified special requirements. This will form an ongoing guide for the delegates, as well as your future employees.
A bit about us:
The British Butler Institute is a world leader in the consulting and training of service excellence. Our professional team of experts deliver the very latest service methodology to the Luxury Residential, Hotel, Resort, Corporate, Yacht, Private and Commercial Jet Markets worldwide and are the very best in their respective fields of expertise. We are proud to say that we have trained and recruited staff for clients who own some of the World's finest restaurants.
Our training methodology:
We strive to guarantee our success through having a thorough understanding of our client needs, as well as expectations and then delivering on these, with clear concise standardised training. This is backed up by hard copy and continued follow up from The British Butler Institute. Our system of delivery and follow up ensure that our high standards are continually maintained at optimum levels.
Please contact us at your earliest convenience, to find out how we at The British Butler Institute can ensure that your restaurant's service levels stand out from the crowd and help significantly boost your company's chances of future success in this competitive industry.